Crawford Company North Hosts Grand Opening
September 10, 2018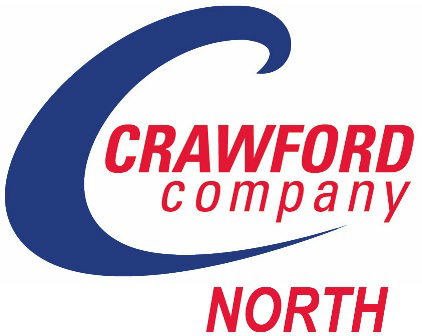 DUBUQUE, IA - Crawford Company North will host the grand opening of the company's new 8,000-sq. ft. facility off U.S. Highway 20 in Dubuque on Tuesday, April 21. The ribbon cutting will take place at 4:30 P.M., followed by an open house from 5 to 7 P.M.
"The response by Dubuque to our expansion here has been overwhelming," said Bob Frink, CEO of Crawford Companies. We look forward to the opportunity to grow while serving this wonderful region."
At the event, Molly Grover, Dubuque Area Chamber of Commerce President, and Crawford Co. officials will offer comments on this expansion, and the company will offer facility tours, contests, games, prize drawings, food and drinks. Crawford customers and the entire Dubuque region community is welcome to attend and celebrate the completion of the new location while learning more about the Crawford Company culture and services.
The grand opening will be on site at the brand new Crawford Company North facility at 14407 U.S. Highway 20 West in Dubuque, just one mile west of Menard's on the north side of Highway 20.
Parking will be available on site.
From design to delivery, Crawford Company North serves the greater Dubuque, Iowa, area with welded fabrication, laser cutting and HVAC services.
Crawford works in numerous industries and environments. Many of these projects are of stainless steel fabrication for material handling, control panels, work stands, and other support products. The primary focus of our fabricators is to provide solutions for unique applications, from design phase to delivery. Our employees specialize in working with a wide array of materials to suit your needs. In the manufacturing field, we routinely fabricate prototypes, produce parts, and build sub-assemblies. Our capabilities include a full range of fabrication applications on materials up to 3/4" plate. Heavier materials are available through outsource services. The company also welcomes other varied requests related to this field. The Fabrication Division may be summarized as: Food Processing Projects, Environmental Control, Ventilation Systems, Laser Cutting, and Special Projects. Crawford North's HVAC Service Department works on all makes and models within residential, commercial, and industrial markets.
Jack Koetz ([email protected]) serves as the Dubuque Area Manager.