Crawford North HVAC
Dubuque Heating & Cooling Services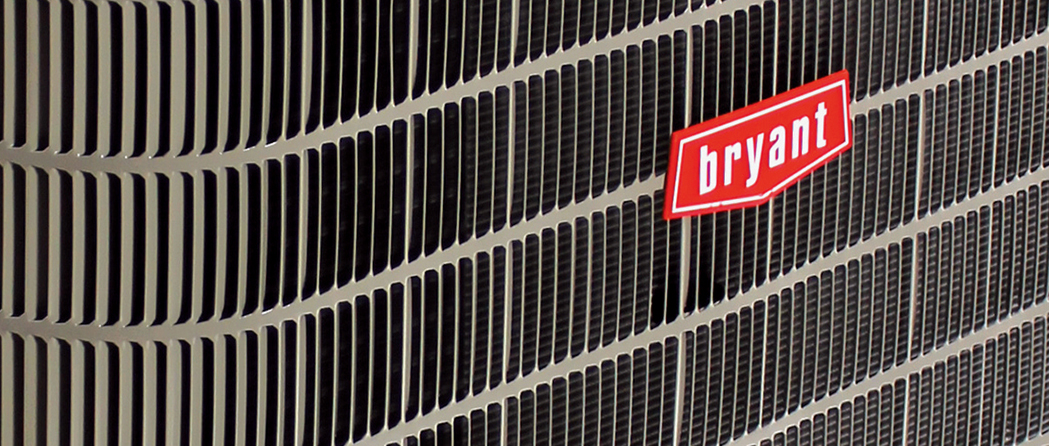 Crawford Company North is looking to bring the best HVAC services to the Greater Dubuque Area. Our expert technicians are equipped to handle large commercial jobs or residential work on your home furnace or air conditioner. Our employees are all highly trained and certified, and you can count on them to take care of your home, family, and business all times of the year.
Maintenance is an important part of keeping your unit running efficiently and avoiding costly repairs. Look into a maintenance plan and protect your system. Our heating and cooling services offer premium furnace repair and air conditioner repair in an emergency.
Crawford Company, a Bryant dealer since 1977, is a Factory Authorized Dealer by Bryant Heating & Cooling Systems, a leading supplier of heating, ventilation, and air conditioning equipment. Crawford Company is one of the select dealers in the U.S. and Canada to earn Bryant Factory Authorized Dealer status. Crawford is also a proud member of the prestigious Bryant Circle of Champions. To learn more, including product details, click the logo below to visit the Bryant website.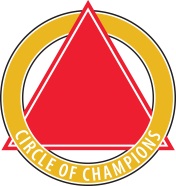 Dubuque Commercial HVAC Services
Crawford North can handle any size commercial HVAC job, in fact, we've done just that. We aim to provide furnace and air conditioning services to all businesses in Dubuque. A large percentage of Crawford's volume is associated with heating and cooling jobs. Our estimators begin the HVAC process by gaining jobs for the company. These individuals plan and build to carry these projects through completion. The estimators join forces with shop and field employees to see jobs through completion, giving the company a total team effort.
Our skilled HVAC technicians and installers are trained to work on all makes and models of heating, ventilation, and air conditioning equipment. Each project has an assigned estimator, and shop and field member who stays with the job throughout the entire process to ensure a quick, efficient schedule.
Furnace & Air Conditioner Maintenance Services
Our maintenance services include cleaning and check ins, in-depth analysis and repair, and after hour emergency service. Our heating and cooling maintenance services can help you avoid inconveniences or costly repairs. Systems are most likely to fail at the start of the seasons, whenever you turn you furnace or air conditioner on after months of inactivity. This is when you need to make sure that you've got all of your equipment properly checked. Trust our certified technicians to handle all of your maintenance needs.
Dubuque Residential HVAC Services
Crawford is the area's premier heating and cooling contractor. Crawford is proud to have only the best technicians and installers. We proudly carry Bryant Heating and Cooling products. Contact Crawford today for 24-hour service, new installations, or replacement work. Ask about our maintenance agreements and parts/labor guarantees. Crawford offers free estimates from our in-house experts. Crawford's residential division services all parts of the Greater Dubuque Area, including Wisconsin and Illinois.
Crawford North's Service Division
Crawford's Service Division is usually the point of entry for most customers. Your ac/furnace stops working, starts making noise, or just doesn't work like it used to. This is where a service technician will come to your home and assess whether your unit is fixable, or if it is time for you to invest in a new unit. We will never suggest unnecessary installations over repairs unless it is absolutely necessary. Quality customer service is our goal.
Air Conditioning Installation & Air Conditioner Services
Crawford Company's origins are in cooling and air conditioning. It's a business that we've got over 60 years of experience working in the Quad Cities. You can count on us to bring that same level of dedication to customer service and quality to Dubuque. Have Crawford install your new air conditioner today.
Heating Installation & Furnace Services
Crawford Company also has you covered in the winter. Our expert techs will get you set up with a new furnace from Bryant that will keep your family and your home protected in the cold months. Cold pipes in the winter can lead to costly plumbing repairs, so make sure that you call us to keep warm this winter. We can install a new furnace, perform check ups, perform furnace maintenance, and repair your furnace to new.
---
Get Better Air Quality with the iWave Air Purifier
Global Plasma Solutions Brochure

With technology installed in over 100,000 applications, iWave-R is the world's first self-cleaning, no maintenance needlepoint bi-polar ionization generator designed specifically for treating air in residential duct A/C systems. As the air flows past the iWave-R, positive and negative ions actively purify the supply air, killing mold, bacteria and viruses in the coil and living space. The ionization process also reduces allergens, smoke and static electricity, as well as controlling odors (cooking, pet, VOCs) and other particles (no more sunbeams) in the air without creating ozone or any harmful byproducts.

iWave-R treats the air in any brand of residential duct air conditioning systems up to 6 tons (2400 CFM) in size with no maintenance and no replacement parts. Designed for universal mounting, the iWave-R typically installs inside or outside of duct, or it attaches magnetically near the indoor fan in the air handler. iWave-R always works at peak performance, producing over 160 million ions/cc, more than any other ionizer product on the market. Its patent-pending self-cleaning design includes a programmable cleaning cycle that can clean the emitter brushes every 1, 3, 5 or 10 days. The iWave-R is factory set to clean every third day, which is adequate for a typical installation. iWave-R does not create "black walls" as negative-only ionizer products will do.
Contact us for:
energy efficient air conditioners
furnaces, heat pumps
in-floor systems
zone systems, air purifiers
boilers, zone controls
evaporator coils
fan coils
generators
geothermal
germicidal lights
humidifiers
ventilators
iWave Air Purifiers
Crawford Company North offers financing for residential and small commercial projects. To learn more, click the link below.
---
Contact Crawford North HVAC
Our knowledgeable and courteous staff are here to answer your questions.
YouTube: Crawford Company North
Email: [email protected]

Phone: 563.552.2117